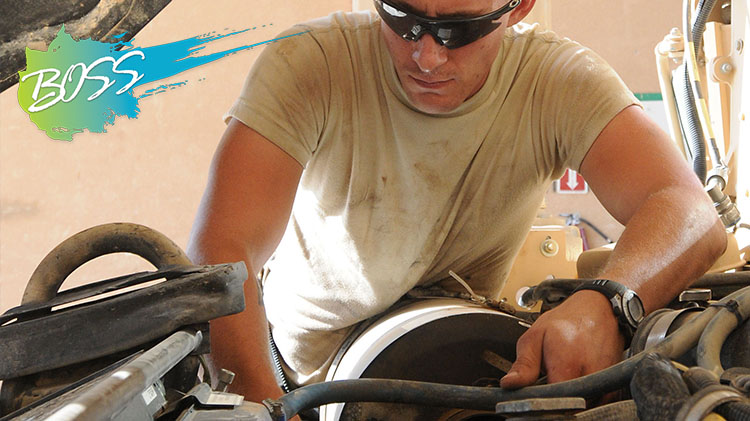 BOSS Life Skills: Basic Automotive Maintenance and Repair
Date: Aug 14 2018, 11 a.m. - 1 p.m.
Chievres Auto Skills Center - Chievres Air Base Bldg. 20184 Google Map
US single and geographically separated Service Members of any branch of service and rank are eligible to participate in the class.
Discussion topics include, ASC Safety, Introduction to vehicle systems, fluids, life cycle of vehicle fluids, how to check fluids, electronics and ignition systems, cooling, power steering, breaks, exhaust, suspension, tires, and specific instruction on the proper way to change a tire.
Each Service Member will walk away from the class with the knowledge they have gained and a personal car care kit to include; professional grade jumper cables, a tire pressure gage, multi tool, LED flashlight, and gloves.
Registration Info
Register online until class is filled. For additional information, please email the BOSS coordinators.