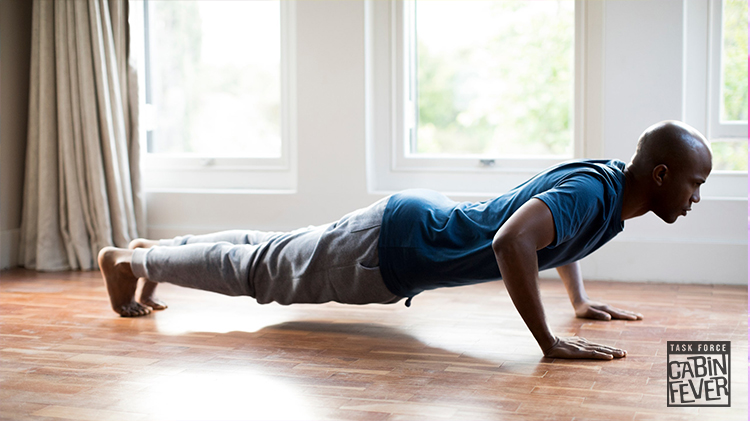 Task Force Cabin Fever- Saturday Morning Workout
Date: May 30 2020, 10 a.m. - 10:30 a.m.
Task Force Cabin Fever wants you to stay active and healthy during this time.
It's never to late to get into the best shape of your life! Start today with us!
Follow us on Facebook @USAG Benelux Family and MWR for this video and more fun activities to keep you active!
Click here for our video library.