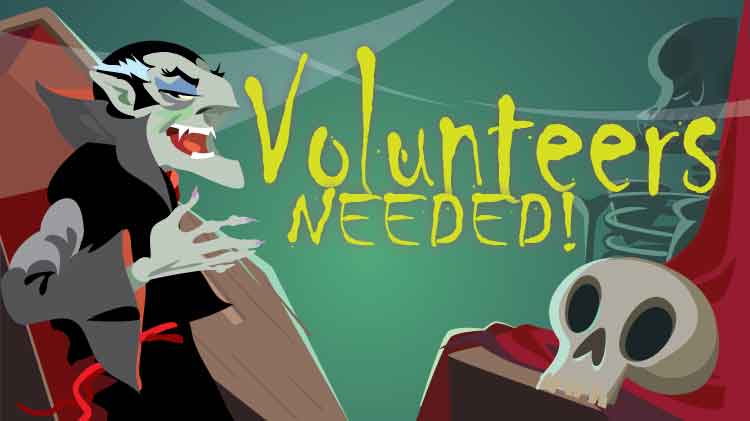 Volunteer Opportunities: Trunk or Treat
Too old to Trick or Treat, but still want to celebrate Halloween?
How about volunteering???
Volunteers are needed to assist with Trunk or Treat on Friday, October 27th. If you're interested, please use the form below to register.
Event Set Up:

10AM – 3PM

Assist MWR with setting up of the Trunk or Treat Trail. This will include setting up tables, benches, and canopies. Help check in Trunks as they arrive.
Trunk Trail Entrance "Gate Guard":

5:30 – 9PM

Greet patrons as they enter the Trunk or Treat trail; hand out Halloween bags to children for their candy collection; distribute information.
Candy Distribution:

6 – 9 PM

Assist MWR with restocking Trunks by pushing a shopping card filled with candy around the Trunk or Treat area.
Event Take Down:

9 – 10:30PM

Assist MWR with disassembling the Trunk or Treat area. This will include taking down tables, benches, and canopies.
Thanks in advance for helping to make this year's celebration the most spooktacular ever!
If you're interested in hosting a Trunk, you can register online to to that, too!
Trunk or Treat is sponsored by Andrews Federal Credit Union, Military Auto Source, and Grandma's Attic.
Volunteer Registration Form